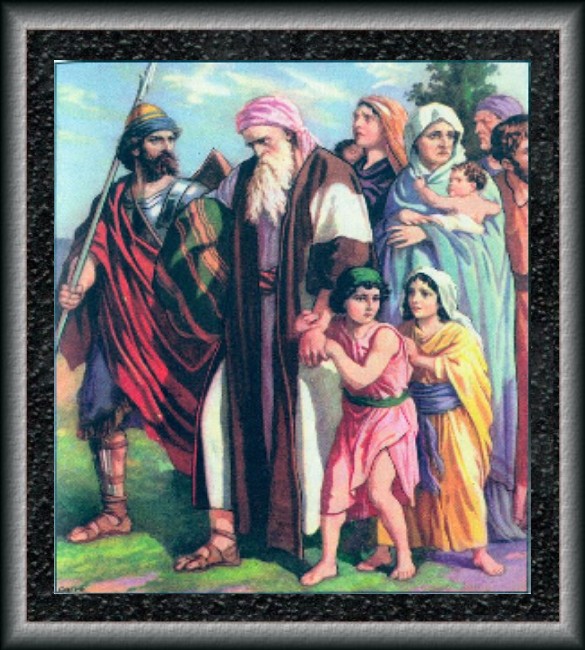 Seventy Years
And this whole land shall be a desolation, and an astonishment; and these nations shall serve the king of Babylon seventy years.
And it shall come to pass, when seventy years are accomplished, that I will punish the king of Babylon, and that nation, saith the LORD, for their iniquity, and the land of the Chaldeans, and will make it perpetual desolations.
Jeremiah 25:11,12
---------------
For thus saith the LORD, That after seventy years be accomplished at Babylon I will visit you, and perform my good word toward you, in causing you to return to this place.
Jeremiah 29:10
-------------------------------------------
In the first year of his reign I Daniel understood by books the number of the years, whereof the word of the LORD came to Jeremiah the prophet, that he would accomplish seventy years in the desolations of Jerusalem. Daniel 9:2
-----------------------------------------
The children of Israel were taken captive to Babylon because they separated from God, and no longer felt that it was their duty to maintain principles unadulterated by the sentiments of the nations around them. Because of their separation from God, the Lord humbled them. He could not work for their prosperity, He could not fulfill His covenant with them while they were untrue to the principles He had given them to zealously maintain, that they might be kept from the methods and practices of the heathen nations who dishonored God. . . . He left them to their own ways, and the innocent suffered with the sinners in Zion.
But among the children of Israel there were Christian patriots, who were as true as steel to principle, and upon these loyal and true men the Lord looked with great pleasure. . . . They had to suffer with the guilty, but in the providence of God this captivity was the means of bringing them to the front. Their example of untarnished integrity, while captives at Babylon, shines with heaven's luster.
CTr 181