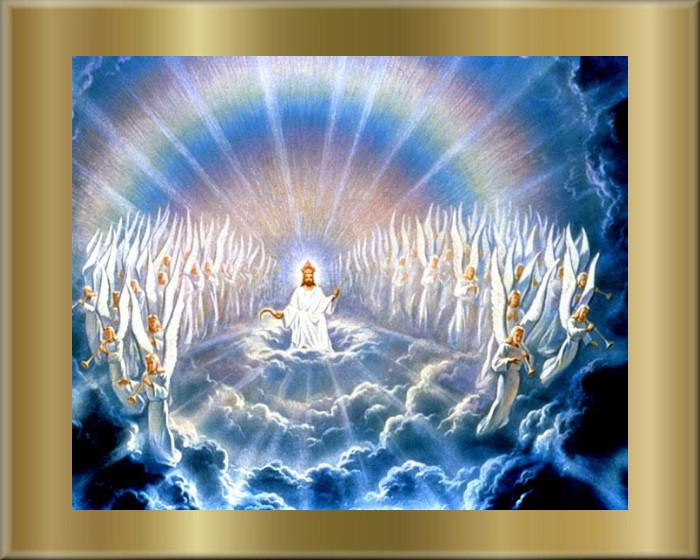 Like Manner
The disciples were still looking earnestly toward heaven when, "behold, two men stood by them in white apparel; which also said, Ye men of Galilee, why stand ye gazing up into heaven? this same Jesus, which is taken up from you into heaven, shall so come in like manner as ye have seen Him go into heaven." Acts 1:10, 11.
The promise of Christ's second coming was ever to be kept fresh in the minds of His disciples. The same Jesus whom they had seen ascending into heaven, would come again, to take to Himself those who here below give themselves to His service. The same voice that had said to them, "Lo, I am with you alway, even unto the end," would bid them welcome to His presence in the heavenly kingdom.
As in the typical service the high priest laid aside his pontifical robes and officiated in the white linen dress of an ordinary priest; so Christ laid aside His royal robes and garbed Himself with humanity and offered sacrifice, Himself the priest, Himself the victim. As the high priest, after performing his service in the holy of holies, came forth to the waiting congregation in his pontifical robes; so Christ will come the second time, clothed in garments of whitest white, "so as no fuller on earth can white them." Mark 9:3. He will come in His own glory, and in the glory of His Father, and all the angelic host will escort Him on His way.
Thus will be fulfilled Christ's promise to His disciples, "I will come again, and receive you unto Myself." John 14:3. Those who have loved Him and waited for Him, He will crown with glory and honor and immortality. The righteous dead will come forth from their graves, and those who are alive will be caught up with them to meet the Lord in the air. They will hear the voice of Jesus, sweeter than any music that ever fell on mortal ear, saying to them, Your warfare is accomplished. "Come, ye blessed of My Father, inherit the kingdom prepared for you from the foundation of the world." Matthew 25:34.
Well might the disciples rejoice in the hope of their Lord's return.
AA 33-34